Are you ready for summer? Before you head out to the beach or plan a road trip, make sure your car is ready. Summer brings unique conditions that can cause problems with your car if it isn't properly prepared. In this blog post, we'll discuss the steps you can take to ensure your car is ready for the heat and humidity of summer. From checking your tires and fluids to making sure the air conditioning is working properly, read on for tips on how to keep your car running smoothly all season long.
One of the most important maintenance checks you can do for your car in the summer is to check your tires. Tires are your car's only contact with the road and it's essential that they are in good condition to ensure safe driving. Start by checking the tire pressure; if the pressure is too low, it can affect the performance of your car and lead to uneven tread wear. Inspect your tires for any signs of damage or wear and make sure the tread depth is adequate to provide good traction on wet roads. If necessary, replace your tires or consider having them professionally rotated. Finally, check your spare tire to make sure it is properly inflated and ready to be used in case of an emergency.
It's important to check the battery in your car before summer arrives. Hot weather can cause the battery to become overworked, reducing its lifespan and making it harder for your car to start. To ensure that your battery is up to the task of a hot summer, start by checking the terminals for corrosion. If you notice any buildup, make sure to clean it off with baking soda and water.
Next, test your battery with a voltmeter or a hydrometer to see if it's providing sufficient power. Your battery should register at least 12.4 volts for it to be considered fully charged. If the voltage is lower, you may need to replace your battery.
Finally, make sure your battery has enough water. In hot weather, water levels tend to evaporate quickly, so you may need to top off the level with distilled water. With these simple steps, you'll be able to rest assured that your car's battery is ready for the summer season.
If you're like most drivers, you probably don't think about changing your oil until it's too late. But summer can be an especially hard time on your car's engine, and it's important to keep up with regular maintenance. 
One of the most important things you can do for your car is change the oil. The oil in your engine helps keep all the metal parts properly lubricated, and over time the oil can break down and lose its effectiveness. It's best to have your oil changed every 3,000 to 5,000 miles (or whatever your manufacturer recommends).
When you change your oil, make sure to use the correct type and viscosity for your car. You can find this information in your owner's manual or on the oil cap under the hood. Make sure to always use a quality filter and check the oil level often throughout the summer months.
For added protection, consider using synthetic motor oil, which helps reduce wear and tear on your engine and can stand up better to extreme temperatures. It also may last longer between oil changes. No matter what type of oil you use, just make sure you change it regularly. Taking care of your car this summer can save you from costly repairs down the road.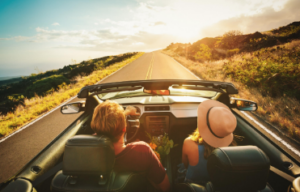 As summer approaches, it is important to make sure your car is prepared for the hot temperatures. One important step is to check the coolant levels in your vehicle. Coolant helps your engine maintain an optimal temperature and also prevents overheating. 
If you don't have enough coolant, it can lead to engine damage and expensive repairs. Therefore, it is important to ensure that your coolant levels are correct. It is also important to use the correct type of coolant as different engines require different types. You can consult your owner's manual or take your car to a certified mechanic to determine the right type. 
You can check your coolant levels yourself. To do so, find your radiator and locate the coolant reservoir cap. Once you have removed the cap, you will be able to see the coolant level inside the reservoir. If the level is low, add more coolant until it reaches the "full" line on the reservoir. 
It is also important to check for any signs of rust, dirt, or other contaminants in the coolant. If you find any of these contaminants, you should take your car to a certified mechanic to be checked out. 
Regularly checking your coolant levels and replacing the coolant at regular intervals can help keep your car running smoothly in the summer. Taking the time to check this important system now can save you a lot of money and trouble in the long run!
Tune-ups are a great way to make sure your car is running optimally during the summer months. Regular tune-ups help maintain performance, fuel economy and reduce emissions. Tune-ups can also help prevent small problems from becoming major ones. 
During a tune-up, a mechanic will inspect and change some components of your car's engine. This includes spark plugs, fuel filters, air filters, and more. The mechanic will also check for worn belts and hoses and can flush the radiator and engine coolant system. 
It is important to get regular tune-ups for your car as they can prolong its life and keep it running smoothly in the heat of summer. Be sure to consult your owner's manual or a mechanic to determine how often your car should be tuned up. Some manufacturers suggest you do a tune-up every 10,000 to 15,000 miles or once a year, whichever comes first. 
In addition to getting a regular tune-up, other ways you can prepare your car for summer include checking the battery and replacing any worn out parts. A weak battery is much more likely to fail when faced with extreme temperatures, so be sure to have yours tested by a professional. They will also be able to advise if your battery needs replacing. 
You should also check your air conditioning system to ensure that it's functioning properly. Make sure all filters have been cleaned or replaced and that all necessary refrigerant levels have been topped off. If there is any issue with your AC, take care of it right away so you don't have to suffer through hot drives this summer. 
Finally, make sure all fluids (engine oil, power steering fluid, brake fluid) are filled to recommended levels and consider replacing them if they're getting old.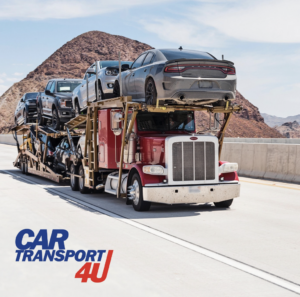 Route
| | |
| --- | --- |
| Monday | 09:00 - 17:00 |
| Tuesday | 09:00 - 17:00 |
| Wednesday | 09:00 - 17:00 |
| Thursday | 09:00 - 17:00 |
| Friday | 09:00 - 17:00 |
| Saturday | 09:00 - 17:00 |
| Sunday | 09:00 - 17:00 |
East Coast USA
(857) 406-8183
54 Farm Rd
Marlboro, MA
01752