Why May is the Busiest Moving Month
Moving can be a stressful and overwhelming experience, especially during the busiest moving month of the year – May! Whether you're relocating for a job, downsizing your home, or just want a change of scenery, many people choose May as their moving month. So why is May the busiest month to move? This blog post will explore the reasons why so many people decide to move during this month and the potential benefits of making the transition at this time. With some tips and advice on how to make your move as stress-free as possible, you'll be ready to tackle the big move in May with ease.
May is known for its mild temperatures and pleasant weather. After a long winter, people are eager to move in comfortable temperatures without having to worry about harsh weather conditions. In many parts of the country, May marks the end of the rainy season, which means less precipitation and drier roads, making it easier to move without any unwanted complications. The comfortable weather in May also makes it easier to pack and transport belongings, especially fragile items that may be affected by extreme temperatures. Overall, May's ideal weather makes it the perfect time for a stress-free move.
May is the perfect time for families to move because kids are out of school. This makes it much easier for parents to plan and execute their move without disrupting their children's education. Parents can take their time to pack, unpack and get settled in without having to worry about their kids' daily routines or school schedules. Moving during summer vacation also gives children a chance to get familiar with their new neighborhood and make new friends before the school year begins. So, if you are planning to move with kids, May is the ideal month to do it. It allows you to settle down in a new place before the start of the next academic year and avoid disrupting your children's education.
May is a time for celebration and new beginnings, especially for college graduates. For many students, the month of May marks the end of their academic journey and the start of a new chapter in their lives. Graduation ceremonies are typically held in May, which means that many graduates need to relocate to start their careers or pursue further education.
For these young professionals, May is the ideal time to move as they have fewer commitments and can devote more time to the moving process. They can also take advantage of the nice weather to pack and transport their belongings without having to worry about rain or snow.
Additionally, colleges and universities often offer on-campus housing options for their students, which means that graduates need to vacate their dorms or apartments by a specific date. This further adds to the influx of people moving in May.
Families have more time together
May is the month when families are usually able to spend more time together. As mentioned earlier, kids are out of school and parents may also have some time off work. This makes it the perfect time for families to make a big move. The move may not be just to a new home, but also to a new city or even a new state. Moving together as a family is always an adventure and May is the best time to embark on that adventure. 
Moreover, with the warmer weather, families can plan to take breaks during the move to enjoy the outdoors together. They can take short walks, go for a bike ride, or even have a picnic together. It's a great opportunity for the family to bond and make memories that will last a lifetime. 
Additionally, since most of the moves in May are during weekends, families can take advantage of the time to do things they've always wanted to do together but couldn't because of their busy schedules. They can explore new neighborhoods or go to local events in their new area. 
Overall, May offers families a perfect time to move while having more time to bond and create lasting memories.
People are motivated to start fresh
May is often seen as the start of a new season, which can be a motivating factor for many people. It's a time when the weather is getting warmer, the flowers are blooming, and the days are getting longer. All of these things can make people feel inspired and energized to make a fresh start.
For those who have been considering a move for a while, May can be the perfect time to make that change. With the summer months approaching, it's an opportunity to start fresh in a new place, whether it's a new city, a new neighborhood, or even a new country.
For others, May can represent the end of a school year or a work contract, which can be a natural time to start anew. It can be an opportunity to reflect on what has been achieved so far and what goals are set for the future.
May is also a great time to take stock of what is no longer needed. Moving house gives people the chance to declutter their lives and create a more streamlined and minimalist living environment. By starting fresh in a new home, people can get rid of old possessions and start afresh with a new set of belongings.
In short, May can be a great motivator for people to make a fresh start in their lives. Whether it's a new job, a new home, or a new lifestyle, this month provides the perfect opportunity to embrace change and create a fresh start for the summer months ahead.
Companies offer moving incentives
In addition to all the other reasons, May is also the month when many companies offer moving incentives. These incentives can range from signing bonuses to relocation packages that include temporary housing, moving expenses, and more.
Why do companies offer these incentives? Well, for one, it can be challenging to find and retain top talent, so offering relocation packages is a way to make the process of moving more manageable for the employee. Plus, it shows that the company is invested in the success of its employees and their families.
Another reason companies offer these incentives in May is that it's the start of the summer season, and many businesses have a surge in demand for employees during this time. Offering incentives to move can be a way to ensure they have a full team in place to meet this demand.
Overall, if you're considering a move in May, keep an eye out for companies offering incentives. It could be just the boost you need to make your move smoother and more affordable. Plus, it could be a sign of a company that truly cares about its employees.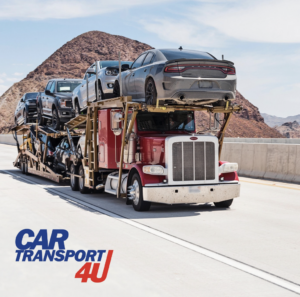 Route
| | |
| --- | --- |
| Monday | 09:00 - 17:00 |
| Tuesday | 09:00 - 17:00 |
| Wednesday | 09:00 - 17:00 |
| Thursday | 09:00 - 17:00 |
| Friday | 09:00 - 17:00 |
| Saturday | 09:00 - 17:00 |
| Sunday | 09:00 - 17:00 |
East Coast USA
(857) 406-8183
54 Farm Rd
Marlboro, MA
01752