9 Amazing Facts You Didn't Know About Snowbirds
Do you know about snowbirds people? They are an interesting group of people who travel from one place to another to avoid harsh winter climates. They flock to warmer climates like the southern United States, Mexico, and the Caribbean to escape the cold and enjoy the sunshine. Here are 9 amazing facts you didn't know about snowbirds and the unique lifestyle they lead.
A snowbird is someone who migrates to a warmer climate in the winter months. They typically come from the northern states and Canada, though some come from other parts of the world. Snowbirds often spend their winter in Florida or Arizona, though there are other popular destinations for snowbirds as well.
Snowbirds usually rent or own homes in their winter destinations, and typically stay for several weeks or months at a time. Some snowbirds are retired and are seeking warmer temperatures for recreational activities or relaxation, while others continue to work remotely during the winter months. No matter the reason for their migration, snowbirds are always looking for ways to make the most of their winter getaways. Here are nine amazing facts you didn't know about snowbirds
2) How many snowbirds are there in US ?
The exact number of snowbirds in the United States is unknown, but estimates suggest that there are at least five million of them. The US Census Bureau does not track snowbird migration, and many states do not keep records on the number of snowbirds who flock to their state each winter. However, many states do report how many seasonal residents they have, which is typically a number that includes snowbirds.
Snowbirds primarily come from the colder states in the northern part of the country, like New York, Pennsylvania, Illinois, Wisconsin, and Minnesota. These snowbirds often migrate to the warmer climates of Florida, Arizona, California, and Texas during the winter months. In Florida alone, there are estimated to be over 1.5 million snowbirds at any given time during the winter season.
Although it is difficult to accurately measure how many snowbirds there are in the United States, it is certain that their numbers are significant and their presence is felt in almost every southern state in the country. Snowbirds bring in millions of dollars in revenue to their adopted winter homes and their social and economic influence is strong in these locations.
3) Where do snowbirds come from?
Snowbirds are people who migrate south in winter to avoid the cold northern climates. While some snowbirds stay within the same country, others come from as far away as Canada and northern Europe. The majority of snowbirds are from the United States and Canada, with many coming from the northern US states such as New York, Michigan, and Massachusetts. Other popular places of origin for snowbirds include Europe, Australia, New Zealand, and other parts of the world.
Typically, snowbirds have more money than those who stay in their home country. This allows them to invest in properties or travel to warmer climates for extended periods of time. Many snowbirds own second homes in their destination country, while others rent out a place or stay in an RV park. Some snowbirds come down for only a few weeks, while others stay for up to six months.
No matter where snowbirds come from, they all share a common trait—they love warm weather! For them, the cold winters up north just don't cut it. Whether they come from the US or abroad, snowbirds bring a unique energy to their winter destination and provide a boost to the local economy.
4) How long do snowbirds stay in their winter homes?
The length of time that snowbirds stay in their winter homes varies from person to person, depending on how long they can afford to stay away and the climate they are accustomed to. Many snowbirds stay for a few months, usually between November and March, while others may stay for the entire winter season or even longer. Snowbirds may also opt to stay in their winter homes for only a few weeks at a time. The type of home they choose to stay in is another factor that can influence the length of their stay; some snowbirds prefer the comfort of their own home or a resort-style setting while others may prefer the convenience of an RV or trailer. Regardless of the length of stay, snowbirds must plan carefully to ensure that their winter residence is suitable for the duration of their stay.
5) How much money do snowbirds spend?
Snowbirds are known for spending quite a bit of money during their winter getaways. It's estimated that snowbirds spend an average of $8,000 to $20,000 on their winter homes, depending on the location and amenities. That doesn't include all the money spent on transportation, food, entertainment, and other costs associated with snowbirding. According to one estimate, the total annual spending of snowbirds in the U.S. is more than $30 billion! Snowbirds are also known for being generous with local businesses, restaurants, attractions, and charities. They often provide a much-needed boost to economies in warm-weather destinations during their off-season months.
6) What do snowbirds do for fun?
Snowbirds enjoy a variety of activities during their winter stays. From outdoor recreation such as golfing and birdwatching to simply enjoying the warmer climates, snowbirds can have fun in many different ways. Other popular activities include attending festivals, touring local attractions, and exploring nearby areas.
Most snowbirds find great joy in visiting nearby beaches or lakes for a day of swimming, fishing, or just relaxing in the sun. Shopping is another favorite activity amongst snowbirds, as they have access to many more stores than they do in their hometowns. Taking advantage of local restaurants and nightlife spots is also an enjoyable activity for snowbirds.
And for those snowbirds who are looking to stay active, there are plenty of opportunities to get in some exercise. Hiking, cycling, and jogging are all popular pastimes among snowbirds looking to keep up with their fitness routine while away from home. Plus, there's usually plenty of room to enjoy a leisurely walk or simply bask in the beauty of the natural surroundings.
No matter what they choose to do, one thing is certain – snowbirds love to make the most of their winter stays!
7) What are some popular snowbird destinations?
When it comes to snowbird destinations, there is no shortage of options. Many snowbirds flock to sunny states like Florida and Arizona for the warm weather and an escape from winter. Others choose warmer states in the south, such as Texas and Louisiana. California is also a popular destination, while some snowbirds opt to go international to countries such as Mexico or Costa Rica.
In Florida, some of the most popular snowbird destinations are cities like Naples, Fort Myers, and Clearwater. There's a reason why many seniors choose Florida as their winter home: it has some of the best beaches, golf courses, and other attractions for retirees.
In Arizona, cities like Scottsdale, Tucson, and Sedona are popular amongst snowbirds looking for a mix of sun, golfing, and luxury resorts.
Texas offers a variety of cities that cater to snowbirds, such as Austin and San Antonio. These cities offer a mix of outdoor activities, cultural attractions, and warm weather.
The Carolinas are also popular amongst snowbirds looking for a more laid-back experience with plenty of outdoor activities. South Carolina's Hilton Head Island is particularly attractive to retirees looking for a mild winter climate and lots of golf courses.
No matter where you decide to go, there's sure to be a great snowbird destination waiting for you!
8) What are the benefits of being a snowbird?
Snowbirds are people who enjoy the best of both worlds; they get to experience different climates and cultures during the same year. Being a snowbird has many benefits, including avoiding extreme winter weather, gaining access to new places and activities, and saving money.
First, snowbirds get to escape the extreme winter weather in their home states. People living in the northern states may not be able to handle the cold temperatures and snow, so escaping for a few months allows them to enjoy warmer temperatures and sunny skies.
Second, snowbirds have access to new places and activities that they wouldn't otherwise have access to. Snowbirds can visit museums, go on shopping trips, explore new cities, and try new restaurants in their destination state. They can also attend events and festivals that only take place during the winter months.
Third, snowbirds can save money by only paying for the necessities during the winter months such as housing, transportation, and food. Many snowbirds will rent out their homes for extra income or stay in hotels or other rental properties during their time away.
Finally, snowbirds get to socialize with new people and make lifelong friends. When living in one place all year, it can be easy to become isolated. For snowbirds, being able to meet new people and make connections while traveling makes the experience more enjoyable.
Overall, there are many benefits of being a snowbird. From avoiding cold winters to making new friends, being a snowbird can be a great way to enjoy the best of both worlds.
9) Are there any drawbacks to being a snowbird?
Despite all the benefits of being a snowbird, there are some drawbacks to consider. First and foremost, there's the cost. Renting a second home or even living out of an RV can be expensive, depending on the location and amenities you want. Additionally, many snowbirds will need to leave family and friends behind while they migrate south for the winter, which can be emotionally difficult. Finally, it can be challenging to maintain the same level of social activity during the winter months as you would at home. However, with proper planning and preparation, these drawbacks can be managed and shouldn't deter potential snowbirds from experiencing all the benefits of this lifestyle.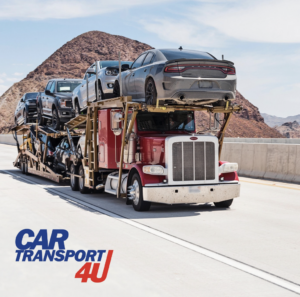 Route
| | |
| --- | --- |
| Monday | 09:00 - 17:00 |
| Tuesday | 09:00 - 17:00 |
| Wednesday | 09:00 - 17:00 |
| Thursday | 09:00 - 17:00 |
| Friday | 09:00 - 17:00 |
| Saturday | 09:00 - 17:00 |
| Sunday | 09:00 - 17:00 |
East Coast USA
(857) 406-8183
54 Farm Rd
Marlboro, MA
01752