A Beginner's Guide to Auto Transporting
Are you considering auto transporting your vehicle from one location to another? If so, then this beginner's guide to auto transporting is just for you. Auto transporting is a great way to move a vehicle without having to drive it yourself, and it can be a convenient and cost-effective option for many people. In this blog post, we'll cover the basics of auto transporting so you can decide if it's the right choice for you.
Auto transport is the process of transporting vehicles from one place to another. It's usually used when people need to move their vehicle across the country or the world, and it can be a cheaper, faster, and safer alternative to driving the vehicle themselves. Auto transport can be done via truck, train, ship, or air freight, and it can also be used to move cars between dealerships. With auto transport, you can ship a vehicle in an enclosed trailer, open trailer, flatbed trailer, or container, depending on your needs. Your vehicle will be loaded onto the trailer and secured for the transport before being delivered to its destination.
Auto transport is the process of moving a vehicle from one location to another using a specialized shipping service. The vehicle is typically transported on an open-air or enclosed carrier, which is a large truck specially designed for the purpose of transporting vehicles.
The auto transporter will first pick up the vehicle from its source location and securely load it onto the truck. The truck will then be driven to the destination location, where the vehicle will be unloaded. Depending on the size and scope of the transport, it may take anywhere from a few days to several weeks for the vehicle to arrive at its final destination.
When you are shipping your vehicle with an auto transporter, you can choose between open-air and enclosed transport. Open-air carriers are the most commonly used and cost-effective option; they transport vehicles on a large truck that is not covered, leaving the vehicle exposed to the elements and other potential road hazards. Enclosed carriers provide more protection since they transport vehicles in an enclosed trailer, shielding them from any potential road hazards. However, they tend to cost more than open-air carriers.
Overall, auto transport is a convenient and safe way to transport your vehicle from one location to another. It allows you to save time and money while knowing your car is in safe hands.
What are the benefits of auto transport?
Auto transport is a great way to transport your vehicle from one location to another without having to drive it yourself. There are several advantages to using an auto transport company for your transportation needs.
First, auto transport can save you time and money. By having your vehicle shipped by an auto transport service, you don't have to worry about the cost and time of driving the car yourself. You can simply book the service and let them handle the rest.
Second, auto transport can help you save on gas expenses. Driving long distances can be expensive, but with auto transport services, you don't have to worry about filling up the tank. Your car is taken care of and delivered safely to its destination.
Third, auto transport services provide peace of mind. You can rest assured that your vehicle will be delivered in a safe and timely manner. Most companies also offer to track information so you can monitor the progress of your shipment.
Finally, auto transport services offer added convenience. When you use an auto transport service, you don't have to worry about packing all your belongings into your car or worrying about finding a place to stay during your travel. Your vehicle will be delivered directly to its destination with minimal effort required on your part.
These are just some of the benefits of using an auto transport service for transporting your vehicle. From saving time and money to providing peace of mind and added convenience, auto transport offers many advantages over traditional methods of car transportation.
How do I choose an auto transport company?
When looking for an auto transport company, there are a few key considerations you should make.
The first thing to consider is whether the company is insured. Make sure to ask the company if they have any insurance coverage and what it covers. You should also verify that they have the proper licensing and registration with the Department of Transportation (DOT). This is important because it ensures that the company has met the minimum safety standards required by law.
In addition, make sure to do some research on the auto transport companies you are considering. Find out if there have been any complaints about them and read reviews from customers. It is also a good idea to ask for references from past customers, so you can get a better understanding of their services and how satisfied customers have been.
Finally, make sure to get an estimate for the services you need. This will allow you to compare different companies and choose the most cost-effective one. Ask about any additional fees or charges, as well as what payment methods are accepted.
By researching the auto transport companies in advance, you can ensure that you find the right fit for your needs. With the right company, you can be confident that your vehicle will arrive safely and on time.
How do I prepare my vehicle for transport?
Preparing your vehicle for auto transport is an important step that should not be overlooked. Taking the time to properly prepare your vehicle will ensure it is delivered safely and securely. Here are some tips on how to get your vehicle ready for transport:
Make sure you clean your car inside and out. This is especially important if you plan to transport an expensive or luxury vehicle. You don't want any dirt or debris transferring onto your car during the transport process.
Remove all personal items from the interior of your vehicle. Anything left in the car can be damaged, stolen, or lost during transport.
Check all fluids and make sure they are at the proper levels. This includes oil, brake fluid, coolant, transmission fluid, etc. If necessary, top off these fluids before transport.
Check tire pressure and make sure tires are properly inflated. It's a good idea to bring a tire gauge along and check pressures when loading your car onto the transport truck.
Make sure all windows, doors, and compartments are secured shut.
Disconnect your battery if necessary. This is especially important if you plan to transport a classic or antique car.
Take pictures of your vehicle from all angles before loading it onto the transport truck. This will help document its condition before transport.
Taking the time to properly prepare your vehicle for transport is key to ensuring its safe arrival at its destination. Following the steps outlined above will help ensure your vehicle is in the best condition when it arrives at its destination. Additionally, when choosing an auto transporter, there are some other factors you should consider. First, always research their safety ratings and ask about their insurance coverage. A reputable company should have adequate insurance coverage in case anything happens to your vehicle while it's being transported. Second, make sure the company has experience transporting the type of vehicle you have. Finally, ask around for recommendations from friends or family members who have used an auto transporter recently. Knowing someone who has had a positive experience with a particular company can give you added confidence that your vehicle will be handled with care. By following these simple tips, you can rest assured that your vehicle will be transported safely and arrive in the same condition as it was when it left.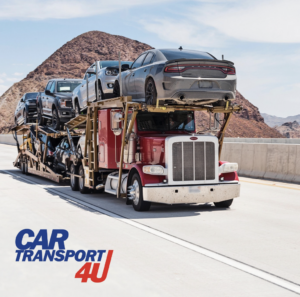 Route
| | |
| --- | --- |
| Monday | 09:00 - 17:00 |
| Tuesday | 09:00 - 17:00 |
| Wednesday | 09:00 - 17:00 |
| Thursday | 09:00 - 17:00 |
| Friday | 09:00 - 17:00 |
| Saturday | 09:00 - 17:00 |
| Sunday | 09:00 - 17:00 |
East Coast USA
(857) 406-8183
54 Farm Rd
Marlboro, MA
01752