Enclosed Car Transport vs Open Car Transport: Which is Right for You?
Car transport is an increasingly popular way to move a vehicle from one place to another. There are two primary options when it comes to car transport: enclosed and open. Enclosed car transport provides extra protection for your car, while open car transport is usually more cost-effective. In this blog post, we will explore the differences between enclosed and open car transport so that you can make an informed decision about which is right for you.
Unlike open-air transport, enclosed carriers do not require vehicles to be exposed to the elements during shipment. Instead, the car is kept in an airtight container with its own climate control system to keep temperatures inside consistent. This is especially important for classic or exotic vehicles that may not have the same exterior protection as newer models. In addition, because the cars are completely enclosed and locked, they are more secure during transit than with open-air carriers.
The downside to enclosed car transport is that it is more expensive than open-air shipping. However, the additional cost is often worth it for those who want their vehicles to be in perfect condition when they arrive.
In summary, enclosed car transport is ideal for those who are looking for the highest level of security and protection for their vehicles during shipping. Although it does come at a higher cost than open-air carriers, it ensures that your vehicle will remain in pristine condition no matter how far it needs to travel. If you need to ship anything other than just a car, we recommend reading our blog post on enclosed vs open truck transport
The main advantage of open car transport is that it's more affordable than enclosed car transport. The cost of open car transport can be up to 50% less than enclosed car transport, depending on the distance and size of the vehicle. This is because open trailers are larger and can fit multiple cars at once, reducing the overall cost per vehicle.
The biggest downside of open car transport is that your vehicle is exposed to the elements and potentially debris kicked up by other vehicles on the road. Additionally, if your vehicle is parked in an open lot, it could be vulnerable to theft and vandalism. To minimize these risks, choose a service that offers tracking and insurance coverage. A reputable company will also have a secure drop-off point with 24/7 video surveillance. They should also offer insurance that protects against damages such as windshield cracks or vandalism while the car is being transported. With this kind of protection, you can travel with peace of mind!
When it comes to transporting your car, there are two major options to choose from: enclosed car transport and open car transport. While both have their advantages and disadvantages, understanding which option is best for you is key to ensuring the safe delivery of your vehicle.
Before deciding which type of car transport is right for you, it's important to consider your budget, timeline, and personal preferences. Do you want extra protection for your vehicle? Are you willing to pay extra for added security? Or do you need to get your car delivered as quickly as possible? All these factors should be taken into consideration when selecting the type of car transport that's best for you. For example, if you're in a hurry but don't want to spend more money on an enclosed car transport service, opt for an open car transport service instead. If money isn't an issue or you're looking for maximum protection, go with the enclosed car transport service. These services typically offer safer transportation due to a locked container that surrounds the vehicle during transit. Plus, they provide more cargo space than open car transport services so they may be able to carry larger vehicles like trucks or SUVs. Enclosed services are also less likely to scratch your paint because they use tarpaulins and blankets for added safety during loading and unloading. On the other hand, open car transports will only cover your car in a canvas tarp during loading and unloading which could lead to paint damage (depending on where you're located).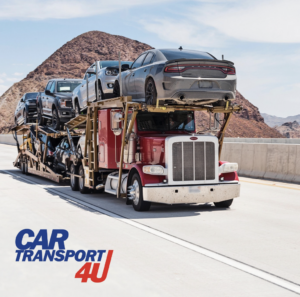 Route
| | |
| --- | --- |
| Monday | 09:00 - 17:00 |
| Tuesday | 09:00 - 17:00 |
| Wednesday | 09:00 - 17:00 |
| Thursday | 09:00 - 17:00 |
| Friday | 09:00 - 17:00 |
| Saturday | 09:00 - 17:00 |
| Sunday | 09:00 - 17:00 |
East Coast USA
(857) 406-8183
54 Farm Rd
Marlboro, MA
01752