How to become a truck driver in the United States
Are you looking to become a truck driver in the United States? If so, you've come to the right place! This blog post will provide you with all the information you need to successfully navigate the steps to become a truck driver in the US. We will cover topics such as the requirements for obtaining a Commercial Driver's License, the different types of trucking jobs available, and the best ways to find employment as a truck driver. With this guide, you'll be on the road in no time!
Becoming a truck driver in the United States requires you to meet certain requirements. Depending on the state you plan to drive in, those requirements can vary. In general, there are four requirements for any prospective driver to meet. 
First, you need to be at least 18 years of age and possess a valid driver's license. You will also need a medical certificate from an authorized doctor or provider verifying that you are medically fit to drive a commercial vehicle. 
Second, you will need to take and pass a written knowledge test that covers state and federal laws and regulations related to commercial motor vehicles. Additionally, you will also need to pass a skills test that includes pre-trip inspections, vehicle control, and basic driving maneuvers. 
Third, you may need to complete additional training such as defensive driving courses or specialized training in hazardous materials transportation. 
Fourth, you will need to be approved by the Department of Transportation (DOT) for drug and alcohol testing, as well as submit to a background check. 
Meeting these requirements is essential if you want to become a truck driver in the US. Make sure that you are familiar with all of the relevant laws and regulations so that you can make an informed decision when beginning your career.
Becoming a truck driver in the United States is a relatively straightforward process. The first step is to obtain a Commercial Driver's License (CDL). To do this, applicants must pass both a written and a driving test at their local state Department of Motor Vehicles (DMV). The written test will cover material related to the safe operation of commercial motor vehicles such as speed limits, cargo securement, hours of service regulations, and driving techniques. The driving test will assess an applicant's ability to maneuver a large truck safely and effectively. 
Once the applicant has passed both tests, they will need to provide proof of medical certification in order to obtain the CDL. This certification must be obtained from a certified medical examiner who is authorized by the Federal Motor Carrier Safety Administration (FMCSA). Once these steps have been completed, the applicant will be issued their CDL and can begin the process of becoming a truck driver. 
The next step is to gain experience. This can be done by finding a job with a trucking company, working as an independent contractor, or applying to drive for a ride-sharing company. Depending on the company and the position, applicants may need to complete additional training courses or obtain additional certifications. Most employers will also require a background check. 
Once the necessary experience has been obtained and all the requirements have been met, the applicant should be ready to start their career as a truck driver. They will likely need to apply for a job and go through the same hiring process that any other job seeker would go through. In addition, many companies may require the applicant to pass additional drug screenings or other assessments before they can be hired. With patience and perseverance, the individual should be able to find the right job for them and embark on their new career.
Becoming a truck driver in the United States can be a rewarding and lucrative career choice. As a professional driver, you will have the opportunity to travel to places across the country and take in all that America has to offer. Along with the opportunity to explore, truck drivers are also offered competitive pay, job security, and other benefits. 
Most trucking companies provide generous salary packages for their drivers, which often include bonuses for long distances traveled and other incentives. In addition to this, many truckers are able to enjoy flexible working hours, allowing them to take regular breaks from the road and explore nearby attractions. This can be beneficial for those who prefer a nomadic lifestyle. 
Another major benefit of becoming a truck driver is job security. The need for professional truck drivers is expected to remain high for the foreseeable future, meaning that there is likely to be a steady demand for experienced drivers. This can provide financial stability, as well as job satisfaction and the ability to work in an ever-changing industry. 
In addition, many truck drivers enjoy the sense of pride they feel when they complete their routes. Knowing that they are helping to deliver goods and services to different parts of the country is a great source of motivation and satisfaction. This can also be a great way to develop strong relationships with fellow truckers and members of the community. 
Overall, becoming a truck driver in the United States can be an excellent choice for anyone looking for a unique career with plenty of benefits. From job security and competitive pay to flexible hours and an amazing opportunity to explore the country, it's easy to see why so many people choose to become professional drivers.
Becoming a truck driver in the United States can be challenging, and it's important to weigh the pros and cons before making this decision. One of the biggest drawbacks of becoming a truck driver is the amount of time away from family and friends. Many truck drivers spend long stretches of time on the road, often crossing multiple states or even countries. This can lead to feelings of loneliness and isolation, which can be hard to cope with. 
Driving a truck also requires you to be extremely responsible and alert at all times. It can be stressful to maintain focus on the road, especially during long trips or overnight drives. Truckers must also be aware of local traffic laws, including speed limits and weight restrictions, as well as obey all federal regulations. 
Finally, the trucking industry has been criticized for having an uneven playing field when it comes to fair compensation and benefits. Many truck drivers are paid by the mile, which means their income is heavily dependent on how much time they spend on the road. In addition, many companies do not provide adequate health insurance or retirement benefits, leaving drivers feeling uncertain about their financial future.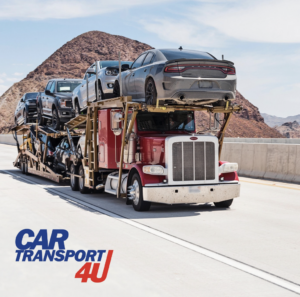 Route
| | |
| --- | --- |
| Monday | 09:00 - 17:00 |
| Tuesday | 09:00 - 17:00 |
| Wednesday | 09:00 - 17:00 |
| Thursday | 09:00 - 17:00 |
| Friday | 09:00 - 17:00 |
| Saturday | 09:00 - 17:00 |
| Sunday | 09:00 - 17:00 |
East Coast USA
(857) 406-8183
54 Farm Rd
Marlboro, MA
01752