Save Money on Your next Car Shipment by Following These Tips
Are you in the process of shipping a car from one state to another? If so, you know how expensive it can be. The average interstate cost of car shipping in the US can range anywhere from $600 to over $2,000. Fortunately, there are some tips you can use to save money on your next car shipment. In this blog post, we'll discuss the best strategies for reducing the cost of car shipping and how to get the best value for your money. Keep reading to learn more!
If you're looking to save money on your next car shipment, one of the most important steps you can take is to shop around for quotes. Getting quotes from multiple companies can help you to compare prices and services, allowing you to make an informed decision about who you will hire to ship your car.
When you contact each company, make sure you provide them with all of the necessary information, such as the make and model of your car, the origin and destination of the shipment, and any special requirements. This will ensure that they can give you the most accurate quote possible.
Be sure to ask questions about their services too. For example, some companies may offer door-to-door delivery while others may only offer terminal-to-terminal service. Knowing the difference between these two services can help make your decision.
Finally, make sure you understand the terms and conditions of each quote, including how payment is accepted and when the car should be delivered. Once you have all of this information, you can choose the best option for your needs and budget.
Compare door-to-door and terminal-to-terminal services
When it comes to car shipping, there are two main options to choose from: door-to-door and terminal-to-terminal services. Door-to-door shipping is the most convenient option as it involves the carrier picking up your vehicle at your home or business and delivering it directly to the desired destination. Terminal-to-terminal shipping, on the other hand, requires that you drop off and pick up your car at a designated shipping terminal.
Door-to-door shipping tends to be more expensive than terminal-to-terminal due to the additional convenience, but if you have a busy schedule, it may be worth the cost. However, if you can work around the terminals and have enough time for a couple of trips, terminal-to-terminal may be more economical for you.
Another thing to consider when comparing these two options is the size of your vehicle. Some carriers may be unable to provide door-to-door service for larger vehicles such as RVs or oversized trucks. In these cases, you would need to choose terminal-to-terminal shipping in order to get your car shipped.
When it comes to making the best choice for your car shipping needs, it is important to compare all of your options and weigh the pros and cons of each. Think carefully about the cost, convenience and size of your vehicle before selecting a type of service.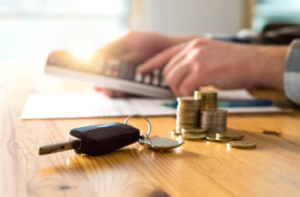 Choose the right time of year to ship
Choosing the right time of year to ship your car can make a big difference in the overall cost. Most people tend to move and ship their cars during the summer months, making it a peak season for auto transport companies. This means that there will be more competition for services, which can drive prices up. It's usually more economical to ship during off-peak seasons, such as late fall or early winter. Not only will you be able to take advantage of lower prices, but you can also avoid any potential weather-related delays due to snow or rain. If you can, plan to ship your vehicle when it is not a busy time for auto shipping companies.
When it comes to saving money on car shipping, timing can be key. Carriers typically offer cheaper rates during the week when they have less demand from customers. So if you're able to plan your shipment for a Monday or Tuesday rather than a weekend, you could save yourself some money. Of course, there are many other factors that will influence the price of shipping, but if you're able to book during the week, it could lead to a cheaper quote.
Keep in mind that if you're shipping a high-value car, you may want to choose a more expensive option like enclosed shipping to ensure that your car is protected from the elements while being transported. This can also be more expensive on weekends. So if you're looking to save money on car shipping and don't mind waiting an extra day or two, booking during the week could be a great option for you.
Using an enclosed carrier is the most secure and safest way to ship a car. Enclosed carriers are specialized trucks with sides, roofs and sometimes even climate-controlled features that protect your vehicle from the elements and potential theft or damage.
This type of carrier typically comes with an additional cost due to its increased safety features, but it can be worth the extra expense if you're transporting a luxury or vintage car, or a vehicle with a higher value. Additionally, some insurance companies offer discounts if you choose to use an enclosed carrier, so be sure to check with your provider first.
When looking for an enclosed carrier, make sure you find one that is fully insured and has a proven track record of successful shipments. Ask the company for references and reviews to verify their experience and quality of service. Additionally, it's important to ask about any specific restrictions the carrier may have on certain types of vehicles, such as larger pickups or sport utility vehicles.
Overall, using an enclosed carrier is the best way to ensure your car will arrive at its destination safely and securely. The additional cost may be well worth the peace of mind that comes with knowing that your vehicle is in good hands.
When shipping a car, you want to make sure that your vehicle arrives in the same condition as it was sent. To ensure this, one of the most important things you can do is to keep your car clean before you ship it.
The first step is to give your car a thorough wash, both inside and out. Make sure you remove any dirt and grime from the exterior of the car so that it doesn't collect on the inside of the carrier during transport.
You also want to make sure there's nothing left inside the vehicle that could damage it during transport. This includes items like loose change, toys, or any other small objects that could move around and cause scratches or dents.
Finally, it's a good idea to give the interior a good vacuuming as well. This will help to prevent dust and dirt from getting stuck in any of the upholstery or carpeting during transport.
By following these simple steps and keeping your car clean before shipping it, you can be sure that it will arrive in the same condition as it was sent.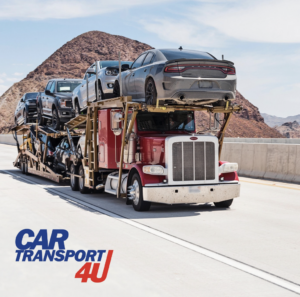 Route
| | |
| --- | --- |
| Monday | 09:00 - 17:00 |
| Tuesday | 09:00 - 17:00 |
| Wednesday | 09:00 - 17:00 |
| Thursday | 09:00 - 17:00 |
| Friday | 09:00 - 17:00 |
| Saturday | 09:00 - 17:00 |
| Sunday | 09:00 - 17:00 |
East Coast USA
(857) 406-8183
54 Farm Rd
Marlboro, MA
01752