The Art of Transporting Luxury Cars: Proven Techniques for Peace of Mind
Transporting a luxury car can be a daunting task, especially if you've never done it before. From choosing the right transport company to ensuring that your car is handled with the utmost care, there are a lot of factors to consider. But, with the right techniques and guidance, you can transport your luxury car safely and without any worry. In this blog post, we'll discuss some proven techniques for transporting luxury cars and provide you with peace of mind. So, sit back, relax, and learn the art of transporting luxury cars.
Choose an experienced and reputable company
When it comes to transporting a luxury car, you want to ensure that it is in the best hands possible. Choosing an experienced and reputable company is essential in guaranteeing that your car will be transported safely and securely. 
To begin your search for the right company, do your research. Look up reviews and ratings from past customers to get an idea of their experiences with the company. Ask friends and family for recommendations or search online for top-rated car transport companies. 
Once you have a few options, contact them and ask questions. Find out about their experience transporting luxury cars, the types of insurance they offer, and the methods they use to transport cars. A reputable company should be able to answer all your questions and provide you with confidence that they are the right choice for transporting your car. 
It's also important to look for certifications and memberships in professional organizations, as these can indicate a higher level of expertise and reliability. Don't hesitate to ask for proof of these credentials if you don't see them listed on the company's website or marketing materials. 
By choosing an experienced and reputable company, you can rest assured that your luxury car is in good hands and will arrive at its destination without any issues. Don't settle for just any company – do your research and choose one that is well-regarded and trusted in the industry.
Once you've done your research and found a few reputable companies that specialize in transporting luxury cars, it's time to get an estimate. Most companies offer free quotes online or over the phone, so you can compare prices and services.
When getting an estimate, make sure you provide accurate information about your car, including its make, model, and condition. You'll also need to provide the pickup and delivery locations and the desired transport type (open or enclosed). Keep in mind that enclosed transport will typically cost more, but it provides better protection for your car.
Be wary of companies that offer very low estimates, as this could be a sign of poor service or hidden fees. It's important to choose a company that provides transparent pricing and detailed information about their services.
Once you've received several estimates, take the time to compare them carefully and choose the company that offers the best combination of quality and affordability. Don't be afraid to ask questions or request additional information if needed. A reliable and experienced car transport company will be happy to provide you with all the information you need to make an informed decision.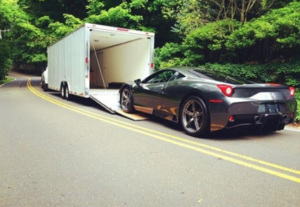 Choose the right type of transport
Once you've chosen an experienced and reputable company and received an estimate, it's important to choose the right type of transport for your luxury car. There are generally two options: enclosed and open-air transport.
Enclosed transport is generally more expensive, but provides extra protection and security for your luxury car. The car is completely enclosed in a trailer or container, shielding it from the elements, dust, and debris. It also offers greater privacy, as the car is not visible to anyone passing by.
Open-air transport is a more cost-effective option and is ideal for cars that can withstand exposure to the elements. The car is typically transported on an open trailer or flatbed truck, alongside other vehicles. Although open-air transport may leave your car exposed to weather conditions and potential debris, most reputable companies will ensure that your car is carefully secured and protected.
When choosing the type of transport, consider the distance your car will be traveling, the value of your luxury car, and any potential risks that may arise during the journey. Be sure to communicate your concerns with the transport company to ensure that your car is handled with the utmost care and caution.
Prepare your car for transport
Preparing your luxury car for transport is crucial to ensure that it arrives at its destination in the same condition as it was when it was loaded onto the carrier. Here are some steps to follow to ensure your car is ready for transport:
Clean your car: Your luxury car deserves the best treatment. Cleaning it thoroughly before it's loaded onto the carrier ensures that any dirt or grime won't damage the car's paintwork during transportation. Ensure that the car is dry and free of debris.

Check for damage: It's important to inspect your car for any pre-existing damage. Note any dents, scratches, or chips, and take pictures to provide evidence. It is best to be honest about any pre-existing damage so that you have peace of mind in case of any issues during transportation.

Remove personal belongings: It's crucial to remove any personal belongings from your car before transportation. Most companies won't cover any damages caused by personal belongings. Ensure that your car is completely empty.

Document the car's condition: Make a note of your car's mileage and condition before it's loaded onto the carrier. Keep all the documents related to the transport of your vehicle, such as the contract, the insurance certificate, and any receipts you might receive from the transportation company.

Disable alarms: You don't want your alarm system to go off in the middle of the night during transport. It is important to disable the alarm to prevent it from being accidentally triggered.
By following these steps, you can ensure that your luxury car is properly prepared for transport. This will give you peace of mind and ensure that your car arrives at its destination in perfect condition.
Once your luxury car is loaded onto the transport carrier, you'll want to know its exact location and when it will arrive at its destination. That's why it's important to choose a company that offers real-time tracking. Most reputable car transport companies provide online tracking that enables you to monitor the location of your car throughout the journey.
This feature can give you peace of mind, especially when transporting a valuable or one-of-a-kind vehicle. With real-time tracking, you'll be able to see your car's location, the route it's taking, and the estimated time of arrival. Some companies also offer updates via text or email.
Before you entrust your car to any transport company, be sure to ask if they offer real-time tracking. It's important to choose a company that provides reliable and up-to-date information so that you can stay informed every step of the way.
From Pick-Up to Delivery: The Process of Auto Transport Explained
Have you ever wondered how your car gets from point A to point B when you need it transported? Whether you're moving across the country, buying or selling a vehicle, or simply relocating for work or personal reasons, auto transport services can make the process a whole lot easier. But how exactly does auto transport work? In this blog post, we'll break down the entire process, from pick-up to delivery, to give you a better understanding of how your car gets from one place to another.
Before embarking on an auto transport journey, it's important to research your options and choose a reputable auto transport company. There are numerous options available in the market, each with its own set of strengths and weaknesses. Do your due diligence and compare rates, services, and reviews of different companies to find one that fits your needs. Look for companies with experience in the industry, solid reputations, and the ability to provide you with the services you require.
Once you have identified a few companies that you are interested in, research their licensing and insurance to ensure that they are fully licensed and insured to transport your vehicle. You may also want to consider if they offer additional services such as door-to-door delivery or expedited shipping. Taking the time to research and compare your options can help ensure a smoother and less stressful auto transport experience.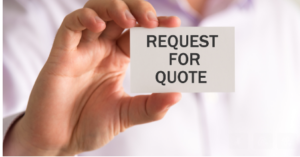 Once you have done your research and have found a few auto transport companies that meet your requirements, the next step is to request a quote. A quote will give you an idea of how much it will cost to transport your vehicle, and it is an essential step in deciding which auto transport company to choose.
Most auto transport companies offer a free, no-obligation quote. You can usually request a quote online or over the phone. To get an accurate quote, you will need to provide some information about your vehicle, including the make and model, the year, and the location where you want it to be picked up and delivered.
Some auto transport companies offer different shipping options, such as open or enclosed trailers, which will affect the cost. Be sure to ask about these options and what is best for your specific situation.
When you request a quote, be sure to provide accurate information, and ask any questions you may have. A reputable auto transport company will be happy to answer any questions and help you make an informed decision about transporting your vehicle.
Once you have received a few quotes, compare them to determine which company offers the best value for your money. Don't always choose the cheapest option, as the quality of service can vary significantly. Instead, choose the auto transport company that offers the best combination of price, service, and reliability.
After you have selected a reliable auto transport company and obtained a quote, the next step is to schedule your pick-up date. You should give the company at least a week or two notice to ensure they can accommodate your preferred dates. You'll need to provide your contact information, including your phone number, email address, and physical address. The company will also require pick-up and drop-off locations and a preferred delivery window. Some transport companies may allow for flexible pick-up and delivery options while others will give you a specific date and time frame for your vehicle to be picked up.
When scheduling your pick-up, make sure that someone is present at the pick-up location. This can be either you, a trusted friend or family member, or your dealership, and they should have a copy of the bill of lading or vehicle inspection report. The driver will also require the keys to your vehicle and your signature to confirm that they have received it in the same condition it was described. Remember to keep your phone on and nearby during the pick-up process to receive any last-minute updates or information.
After the pick-up, your vehicle will be loaded onto a transport truck and headed toward your destination. Make sure to ask the transport company about the estimated delivery time, any insurance coverage included, and how to track your vehicle during the transportation process. Proper communication with your transport company can help avoid any surprises or last-minute changes, and ensure your vehicle is safely transported from pick-up to delivery.
Once you have scheduled your pickup, it's time to prepare your vehicle for transport. Preparing your car for transport ensures that it arrives at its destination in the same condition it was in when it was picked up. Here are some steps you can take to prepare your vehicle for transport:
Clean your car: A clean car is easier to inspect for damage before and after transport. Cleaning your car also helps prevent the spread of dirt, dust, and debris to other vehicles during transport.

Remove personal belongings: Auto transport companies are not responsible for any personal items left in your car during transport. Therefore, it's best to remove all personal belongings from your car, including any loose items in the trunk.

Check for leaks and mechanical issues: Ensure that your car is in good working condition before transport. Check for any leaks, and ensure that your car's battery is fully charged.

Document any pre-existing damage: Take photos of your car from different angles, both inside and out, before it's picked up for transport. This documentation helps to identify any damage that may occur during transport.

Provide spare keys: Be sure to provide spare keys to the transport company in case they need to move your vehicle.

Disable alarms and other security features: Disable any alarms or other security features before transport. If the transport company needs to move your car, it may accidentally set off the alarm, causing unnecessary panic and delays.
Preparing your vehicle for transport is an important step in ensuring that your car arrives at its destination in the same condition it was in when it was picked up. Taking these steps can also help protect your car against potential damage during transport.
Once your vehicle is picked up, you can easily track its shipment status throughout the journey. The auto transport company will provide you with a tracking number that you can use to check on the location of your vehicle at any given time.
Most companies have a web-based tracking system that allows you to see your vehicle's location and expected delivery date. Some companies also provide updates via email or text message, so you can stay informed even when you're on the go.
When tracking your shipment, keep in mind that unforeseen circumstances such as weather conditions or traffic delays may impact the delivery time. It's important to remain patient and understand that the auto transport company is doing their best to ensure a safe and timely delivery.
If you have any questions or concerns about your shipment, don't hesitate to reach out to the auto transport company's customer service team. They will be able to provide you with updates and address any issues that may arise during the shipping process.
Tracking your shipment gives you peace of mind and helps you plan accordingly for when your vehicle will arrive. With this step complete, all that's left to do is to sit back and wait for your vehicle to be safely delivered to your chosen destination.
After the transport company has successfully delivered your vehicle to the agreed-upon location, it's time for you to take possession of it. When the driver arrives, make sure to inspect the vehicle thoroughly for any damages or discrepancies that may have occurred during transit.
Before signing the delivery paperwork, take a careful look at the condition of your vehicle. If there are any issues or damages, make sure to document them with photographs and notes on the paperwork. It's important to note that any damages must be reported to the transport company immediately, within the timeframe specified in your contract.
If you find that your vehicle has been damaged during transport, don't panic. The majority of transport companies have insurance coverage for the vehicles they transport, which means you may be eligible for compensation. Simply contact your transport company to initiate the claims process.
Assuming everything is in good condition, all you need to do now is sign off on the paperwork, pay the driver (if required), and enjoy your newly transported vehicle! Congratulations on successfully navigating the auto transport process.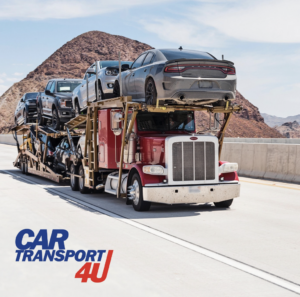 Route
| | |
| --- | --- |
| Monday | 09:00 - 17:00 |
| Tuesday | 09:00 - 17:00 |
| Wednesday | 09:00 - 17:00 |
| Thursday | 09:00 - 17:00 |
| Friday | 09:00 - 17:00 |
| Saturday | 09:00 - 17:00 |
| Sunday | 09:00 - 17:00 |
East Coast USA
(857) 406-8183
54 Farm Rd
Marlboro, MA
01752