The Top 5 Things You Need to Know About Car Auctions
If you want to save on your next vehicle purchase, you might want to consider attending an auto auction or two. There are plenty of deals to be had at these events, but there are also some important things you need to keep in mind when buying from one of these events. Here are the top 5 things you need to know about car auctions.
Attending a car auction is a great way to find an affordable vehicle and get a great deal. However, before you can attend an auction, you need to know how to find one. Here are some tips on how to find an auction near you.
Start with your local classifieds – Most cities have a local classified section in their newspapers or online that will list upcoming auctions in the area. Make sure to look through the listings carefully to find out the details of each auction and if you qualify to attend.
Ask around – If you know someone who has gone to a car auction before, they can be a great source for finding upcoming auctions. They may be able to tell you about auctions that aren't advertised in the classifieds.
Online auctions – There are many online auction sites that list car auctions from around the country. You can search by location and date to find an auction near you. Be sure to read all the terms and conditions of the auction site before bidding.
Government auctions – Government agencies hold regular auctions for cars that have been seized or repossessed. These auctions may not be advertised widely, so you'll have to do some research to find out when and where they're held.
Auto dealerships – Many auto dealerships will hold their own auctions as well. This can be a great way to find a good deal on a car without having to leave your home. Just be aware that dealerships may not always advertise their auctions widely, so it's best to call and ask if they have any upcoming auctions.
Now that you know how to find an auction, you're ready to start your search for an affordable vehicle! Good luck and happy shopping! 
2) What kind of cars are available
If you're considering participating in a car auction, you may be wondering what kind of cars are available. The answer to this question depends on the type of auction you attend. There are typically two types of car auctions: public and dealer-only.
At a public car auction, you will likely find a wide variety of vehicles available for purchase. These may include cars, trucks, vans, SUVs, and sometimes even boats or recreational vehicles. The prices at public auctions tend to be lower than what you would find at a dealership, so it can be a great way to find a bargain.
Dealer-only auctions, on the other hand, tend to focus mainly on cars. This type of auction is open only to licensed dealers, so the vehicles are often newer and in better condition than those found at public auctions. The prices at dealer-only auctions can vary depending on the make and model of the car, but they are usually higher than those at public auctions.
Whether you choose to attend a public or dealer-only car auction, there will be plenty of choices available. You just have to do your research and decide which type of auction best suits your needs. You might also want to ask some questions about a particular vehicle before bidding. It's important that you know all about the vehicle that you plan on purchasing before going through with the purchase. For example, if you're looking for a reliable car that's low maintenance and doesn't need much gas, then a gas guzzler isn't going to work well as your next vehicle. The last thing you want is an expensive piece of machinery sitting in your driveway taking up space!
If you want more information about buying or selling cars at auctions, check out our blog post Auctioning Off Your Next Vehicle.
Car auctions are a great way to get your hands on a classic car, but they can also be intimidating if you've never been to one before. To help you out, here's a list of the top 5 things you need to know about car auctions:
1. It's not too late to buy at an auction: If you don't have time to attend an auction in person, it's not too late for you to buy there. As long as the vehicle is being sold with no reserve and there is internet access, bidding can take place remotely with some companies (such as Absolute Auctions).
2. There are cars available for all budgets: Whether you're looking for a collector car or just a used family sedan, you should find what you're looking for at an auction house near you.
3. There's plenty of parking space and more than enough bathrooms: Parking lots vary from location-to-location but each lot has its own designated parking spaces which means no circling around in search of a spot. Bathrooms are plentiful, so much so that we've seen attendants making rounds to ensure that everyone has easy access to the facilities.
4. Expect crowds: The event will be well attended by enthusiasts who want to see what's up for sale – so expect crowds! The best part? They're not pushy or aggressive like other types of crowds you might encounter elsewhere.
5. Leave something up for grabs: Something about an auction draws people in – even if they don't plan on buying anything! Our best advice would be this – save yourself some money and leave something up for grabs when you bid because most times it ends up costing the same amount anyways!
If you're thinking of attending a car auction, it's important to do your research and know what to look for when inspecting the cars. Here are five key tips to remember when inspecting a vehicle at a car auction:
Check for signs of wear and tear. Look for signs of rust, dents, scratches, and other types of damage on the car's exterior. Make sure to also inspect the interior for any signs of wear and tear.
Look under the hood. Check for any oil or coolant leaks, broken hoses, or any other signs of engine trouble. If you're not familiar with car engines, it's best to bring someone along who can help you out.
Test the brakes. Before you bid on the car, make sure to test the brakes. It's a good idea to check that they respond quickly and that there are no squeaks or grinding noises when you press down on them.
Listen to the engine. Make sure to listen carefully to the engine while it's running to make sure there are no strange sounds coming from it. Pay special attention to any rattling or knocking noises that may indicate an issue with the engine.
Check the mileage. Pay close attention to the odometer reading to make sure it matches up with the age and condition of the car. If it seems too high for the car's age, this could indicate a problem with the car's history.
By following these tips and taking your time to inspect each car carefully, you can ensure that you get a great deal at the car auction!
4) How to bid
Are you thinking of bidding on a car at an auction? Before you get started, it's important to know the ins and outs of car auctions so you can get the best deal. Here are five key things you need to know about car auctions to ensure success:
Get familiar with the auction house: Different auction houses have different rules and regulations, so it's important to do your research and make sure you understand the specific rules for the house you are bidding at.
Check the vehicle's history: Be sure to check the vehicle's history report to see if there are any issues or concerns that could affect its value. If not, then all the better!3. Gather information about comparable vehicles: You should gather as much information as possible from other bidders to figure out how much you should be willing to pay for the vehicle. For example, what is the average amount people bid for similar vehicles in this condition?4. Prepare your budget before you start bidding: It's always good practice to prepare a budget before you start bidding on cars at auction – this way you'll know when it's time to walk away and find another bidder who is more willing.5. Attend auctions regularly: The more often that you attend auctions, the better chance that you will be able to tell when someone bids too high or low on a certain car – giving yourself enough time to either bid higher or lower than they did before they win the bid!
Once the car auction is over, there are a few things you should keep in mind to make sure your purchase goes smoothly. Make sure that you have cleared out all of your old debts before buying a new vehicle, as any outstanding bills will be added on to the cost of the car when it's time for title and registration. If you plan on financing, it's also important to know how much of a down payment you'll need based on what lender you're working with. Finally, after registering with DMV, getting insurance will be necessary if something were to happen with the vehicle while driving it. Luckily enough though, there are lots of resources available that can help guide you through this process!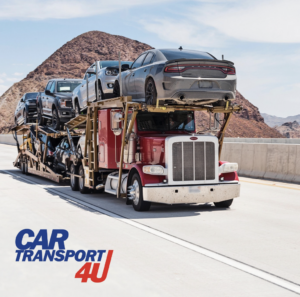 Route
| | |
| --- | --- |
| Monday | 09:00 - 17:00 |
| Tuesday | 09:00 - 17:00 |
| Wednesday | 09:00 - 17:00 |
| Thursday | 09:00 - 17:00 |
| Friday | 09:00 - 17:00 |
| Saturday | 09:00 - 17:00 |
| Sunday | 09:00 - 17:00 |
East Coast USA
(857) 406-8183
54 Farm Rd
Marlboro, MA
01752