Before getting into the trucking industry, you may wonder what it's like being a female truck driver. To become a truck driver is to become a part of something great, a chance to make a difference and serve as the lifeblood of our nation's supply chain. However, there are many concerns women in trucking have, such as representation and safety, due to it being a traditionally male-dominated field.
Representation of Women in Trucking
Commercial trucking offers excellent career and growth opportunities. Many truck drivers, including many female truck drivers, have gone on to start their own trucking companies. Earlier, we've stated that women truck drivers have increased by 68% between 2010 and 2019, but this still only accounts for 5.8% of total truck drivers. It is a growing number that can expand in the future, but issues with concerns over safety is what keeps this total number at bay.
Is it safe to Become a Female Truck Driver?
This is a common question and a valid concern for many women thinking about becoming truck drivers. We first would like to point out that, unfortunately, the truck driver occupation has consistently ranked among the top ten most dangerous jobs in the U.S. for decades. This ranking is independent of gender and reflects the hazards of operating large commercial vehicles that is being said, the industry regulations and technology used on today's trucks make the truck driver's job in the 21st century much safer than before.
According to the Federal Motor Carrier Safety Administration (FMCSA), the essential element for safe operation of a big truck is the truck driver. Following safety guidelines and operating your commercial vehicle while observing best practices is crucial for your on-the-job safety.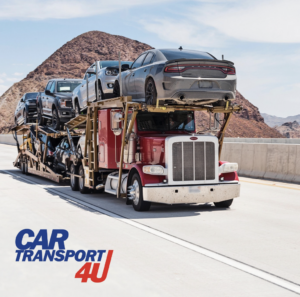 Route
| | |
| --- | --- |
| Monday | 09:00 - 17:00 |
| Tuesday | 09:00 - 17:00 |
| Wednesday | 09:00 - 17:00 |
| Thursday | 09:00 - 17:00 |
| Friday | 09:00 - 17:00 |
| Saturday | 09:00 - 17:00 |
| Sunday | 09:00 - 17:00 |
East Coast USA
(857) 406-8183
54 Farm Rd
Marlboro, MA
01752