There are many reasons to ship your car out of state. Maybe you're a vintage car lover, or you're gifting a car to someone out of state or moving out of town. The truth is that you need to transport your car to another state safely and you want to make sure that everything goes well, it's important to do your homework to ensure that your car shipment is as smooth, fast and affordable as possible. Transport your car to another state the right way by doing a little research. There are some car transport specialists here at www.cartransport4u.com
Before you hire some auto transport, do your analysis, and take all your doubts that you need to know about how to transport a car to another state.
1. Do Your Google Searches and Hire the Right Car Transport Company to Ship Your Vehicle
If you live in a large metropolitan center – especially a city that transports a lot of cars, like Miami or New York – you will be able to choose from many cars transport companies. If you live far from any major interstate, you will have fewer options for transporting a car to another state.
How do you know if a car carrier is reliable? Google Reviews is an effective site to start your search. Another great site to visit is Trustpilot.com
If you have someone you know who shipped a car to another state, consider asking them which shipping company they used. They'll likely share their experience and how much they paid for transporting their vehicle. The prices of shipping cars change during the seasons, and you certainly will find websites with quotes for free.
3. Schedule Your Auto Shipment Early
If you are scheduling an auto shipment to another state for the first time, there are a few things you should know. Just because the route that your car is taking appears to be a relatively straight and easy shot, it does not mean that the route that your 18-wheeler will take to transport your vehicle will be straight and easy. Transporting vehicles across states is a large logistical puzzle where a transport trailer can zigzag all over the place, picking vehicles up, dropping them off, and running into conditions that can slow down the process.
4. Make Sure Your Car Runs and Drive
For some reasons cars owners do not know about their cars condition and it can cause
a terrible headache during the process. Imagine that your car stops running during the transport, yes! The company whose is transporting your car probably will need to hire a road service to help moving your car on the trailer and you will need to pay an extra transport expense.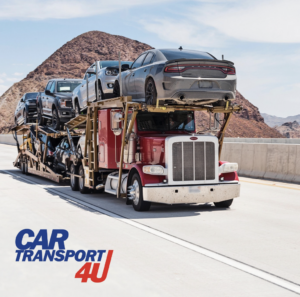 Route
| | |
| --- | --- |
| Monday | 09:00 - 17:00 |
| Tuesday | 09:00 - 17:00 |
| Wednesday | 09:00 - 17:00 |
| Thursday | 09:00 - 17:00 |
| Friday | 09:00 - 17:00 |
| Saturday | 09:00 - 17:00 |
| Sunday | 09:00 - 17:00 |
East Coast USA
(857) 406-8183
54 Farm Rd
Marlboro, MA
01752