5 Tips For Moving Out Of State
Are you considering a move out of state? Moving can be a stressful experience, but it can also be an exciting opportunity to start fresh and explore a new place. Whether you're relocating for work or personal reasons, there are a few key tips you should follow to make the move as smooth and stress-free as possible. In this blog post, we'll provide you with five essential tips to help you make your move out of state a success.
Before you start packing and making any major decisions, it is important to research your new city. Learn about the job market, the cost of living, the neighborhoods, and even the weather. Knowing as much as possible about your new home will help you plan for a successful move. Look at local newspapers, websites, and other resources to get a good idea of what your new city has to offer. Ask friends or family who has moved out of state for their tips and advice. Make sure you are comfortable with the move before committing.
One of the most important steps when moving out of state is to create a budget. Moving can be expensive and it's important to plan ahead so you don't end up overspending. 
First, list all the expected expenses related to the move such as packing supplies, transportation costs, and storage fees. Once you have an estimate of the total cost, set a goal for yourself and make sure to stick to it.
Another helpful tip when creating a budget is to use a spreadsheet or budgeting app. This will help you keep track of your spending and provide an easy way to stay on top of your budget. You can also keep a record of your income and expenses which will make it easier to know if you're on track or going over budget.
Finally, don't forget to factor in any additional expenses you may incur such as utilities, rent, and grocery costs. Having a realistic budget in place before moving out of state will help ensure you're able to afford the cost of your move.
3) Get rid of unnecessary items
When you're moving out of state, it's important to streamline your belongings and get rid of any unnecessary items. This will help to lighten your load when it comes time to move, as well as reduce the cost of relocation. Before packing anything, take an inventory of your belongings and decide what you absolutely need to take with you and what can be thrown away or given away. 
It may be tempting to bring sentimental items that have been in your family for generations, but if you're relocating for a long-distance move, this may not be practical. Consider giving items that won't be used anymore to friends or donating them to charity. This will help clear up space in your home and help you keep only the items that you absolutely need. 
Another great way to get rid of items before a move is by having a garage sale. This can help you make some money off of unwanted items, which can then be put toward your moving expenses. If you don't have time to organize a garage sale, you can always post items online on sites such as eBay, Craigslist, or Facebook Marketplace. 
No matter how you choose to get rid of your unnecessary items, be sure to do so before packing. This will help make the process easier and ensure that you're only bringing what you need.
When moving out of state, it's important to stay organized. Make a list of all the tasks you need to complete, such as changing your address, transferring utilities, canceling your gym membership, and so on. Having a clear plan of what needs to be done will make the process much less stressful. Additionally, create a packing schedule and stick to it. This way, you'll know what needs to be packed in which boxes and when they should be shipped off. Make sure to label all your boxes with the room they're intended for, as well as their contents. This will make unpacking a breeze when you get to your new home. Lastly, if you're hiring movers, make sure you book them in advance. This will allow you to get the best rates and will ensure that your move goes smoothly.
Moving out of state is a huge life change, and it can be easy to get overwhelmed and discouraged. That's why having a positive attitude is so important when you're moving out of state. It's important to keep an open mind and look at the move as an adventure, rather than an inconvenience. Remind yourself that you are embarking on a new journey and exciting things await.
Be sure to stay connected with friends and family who live in your current state. Use technology to keep in touch, or plan a road trip to visit them. Keeping the connections alive will help make the transition easier.
Whenever possible, try to plan your move during the spring or summer. The warmer months will make it easier to make trips back to your old home if you need to pick up any extra items. You can also take advantage of the sunny weather and take breaks to enjoy outdoor activities during the move.
Finally, focus on the positive aspects of your move. Maybe it's a chance to start a new career, find a different climate, or get closer to family. Think of all the amazing things you'll experience in your new home. A positive attitude will help you handle any stressors and make the most of your move.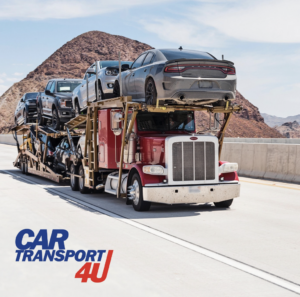 Route
| | |
| --- | --- |
| Monday | 09:00 - 17:00 |
| Tuesday | 09:00 - 17:00 |
| Wednesday | 09:00 - 17:00 |
| Thursday | 09:00 - 17:00 |
| Friday | 09:00 - 17:00 |
| Saturday | 09:00 - 17:00 |
| Sunday | 09:00 - 17:00 |
East Coast USA
(857) 406-8183
54 Farm Rd
Marlboro, MA
01752