How to sell your car on craigslist without getting scammed
Selling a car online can be a great way to get the most money for your car, but it can also be a bit nerve-wracking. It's important to know what to look out for so that you don't get scammed. In this blog post, we'll discuss the best ways to sell your car on craigslist without getting scammed. We'll discuss the steps you should take, the safety precautions you should take, and the best practices to use when selling a car on craigslist. Read on to learn more!
When you're selling your car on Craigslist, timing can be everything. You want to make sure you list it at the right time of year to maximize its exposure and get the best possible price. 
Start by researching the market for similar cars in your area to get an idea of the going rate. Once you've done that, you can start looking for the best time to post your ad. Generally, late spring and early summer are considered the best times for car sales because more people are likely to be out and about looking for vehicles. This is especially true for convertible models, as people are more likely to be interested in them during warm weather months.
It's also important to think about when people have money to spend. The end of the month is usually a good time since people might have a few extra bucks after they've paid their bills. Holidays like Memorial Day or Fourth of July are also popular times since people might be looking to upgrade their vehicles before a road trip. 
Finally, consider posting at different times of the day to reach different types of buyers. Early morning, late night, and lunchtime all tend to be popular times for browsing, so posting at those times could help you reach a larger pool of potential buyers. 
Once you've found the right time to list your car, make sure you create a detailed listing with attractive photos and a fair price. That way, you'll be able to attract serious buyers who are willing to pay what your car is worth. Good luck!
When it comes to selling your car on craigslist, good photos are key. It's best to take the photos in natural light and if you can, get a few shots from different angles to really show off the car. Make sure to capture any unique features like custom paint jobs or detailing. Show off the interior and exterior and be sure to highlight any recent repairs or upgrades. Take photos of the dashboard, the mileage and any other information that could be important for buyers. If there are any known issues with the car, document these with photos as well. Photos can help make a great impression on potential buyers, so be sure to take your time and get them right!
When creating your listing, be sure to provide all the information buyers need to know about the car. Include details such as the year, make and model, mileage, condition, extras (if any), repairs made and reason for selling. Make sure to include multiple photos of the car from different angles and close-up shots of any flaws or imperfections. Provide as much information as possible to show that you are being honest and transparent about the condition of the vehicle. Make sure to state in the listing whether it is being sold as is or with a warranty. Finally, set a reasonable price that reflects the condition and market value of the car.
When setting the price of your car, be sure to do your research first. Look at similar cars that have sold in the past and get an idea of what you should be asking for. Do not let emotion drive the price, as it is easy to get attached to your car. Also, think about the cost of repairs or upgrades you may need to make before selling. Consider these factors when deciding on a fair price.
It is also important to be realistic when pricing your car. It is easy to think your car is worth more than it actually is, so be sure to look at current market value of vehicles like yours. Be prepared to negotiate with potential buyers, as they will likely try to talk you down on the price. Make sure you are comfortable with the amount you are asking for and stick to your guns.
When selling a car on Craigslist, it's important to be prepared to negotiate. While you may have listed your car at a certain price, buyers will often want to haggle.
Before listing your car, decide what the lowest price you are willing to accept is. This can help you determine how much you are willing to negotiate and how hard to push back if the buyer tries to lowball you.
Be sure to stay firm but polite during negotiations. If you feel like you're being taken advantage of, don't be afraid to walk away. Remember that you have the upper hand in this situation, and the buyer is likely trying to get the best deal they can.
In addition, think about whether you would be willing to include extras in the sale of your car. Extras such as spare tires, car seats, or extra keys can add value to the sale, but can also increase the negotiation time. Consider if these items are worth it for you or not before adding them into the discussion.
Overall, be prepared for negotiations when selling a car on Craigslist. Know what the bottom line price is, and don't be afraid to stand your ground during negotiations. If the buyer doesn't seem willing to meet your demands, you may have to move on and find another buyer.
When you've finally agreed to a sale price with the buyer, it's important to meet in a safe location. Avoid meeting in someone's home or anywhere you don't feel comfortable. You can also try to arrange for a friend or family member to accompany you on the meeting. Make sure you bring all necessary documents, such as the title and vehicle registration papers. Some good places to meet buyers include: 
Police Stations – This might be the safest option, as most police stations have parking lots and 24-hour surveillance.
Car dealerships – Many dealerships offer parking areas that are well-lit and under surveillance.
Public places – You can always try to meet at a public place such as a shopping center parking lot, coffee shop, or restaurant. 
No matter where you meet, make sure you are aware of your surroundings and not put yourself in any compromising situations.
When selling a car on Craigslist, it's always a good idea to bring a friend with you when meeting potential buyers. This helps to make sure that you don't feel threatened or uncomfortable, and that you have someone who can help keep an eye out for any suspicious behavior. You never know who you might be dealing with when selling a car online, so it's better to be safe than sorry. Additionally, having a friend present can help provide an objective view of the situation, so if the buyer insists on something you're not comfortable with, your friend can help talk you out of it. It's also a good idea to make sure your friend is familiar with the car you are selling so they can answer any questions the buyer may have. Having another person there can also add credibility to the sale and give peace of mind to the buyer.
Accepting cash is a must when selling your car on Craigslist. Not only is it the safest way to complete the transaction, but it also protects you from being scammed out of your money. Be sure to agree on the price and ask for payment upfront.
Once you've received the money, do not leave until you have the buyer's full name, address, and phone number. You will want this information in case of any problems with the sale.
Never accept any form of payment other than cash. This includes checks, money orders, or credit cards. These forms of payment can easily be used for scams or fraud.
It's also a good idea to bring a friend along with you when meeting the buyer. Not only is this safer for you, but it's also a good way to ensure that everything goes as planned.
Remember, it is always safest to accept cash only when selling your car on Craigslist. Make sure to take all the necessary precautions to ensure that your sale goes off without a hitch.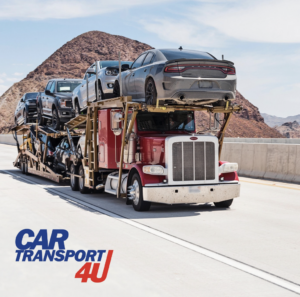 Route
| | |
| --- | --- |
| Monday | 09:00 - 17:00 |
| Tuesday | 09:00 - 17:00 |
| Wednesday | 09:00 - 17:00 |
| Thursday | 09:00 - 17:00 |
| Friday | 09:00 - 17:00 |
| Saturday | 09:00 - 17:00 |
| Sunday | 09:00 - 17:00 |
East Coast USA
(857) 406-8183
54 Farm Rd
Marlboro, MA
01752