The best and worst roads to travel on during spring break 
Spring break is one of the most anticipated times of the year. For many people, it's an opportunity to take a much-needed break from their everyday lives and go on a much-needed vacation. But when it comes to hitting the road for your spring break getaway, you want to make sure you choose the best roads for your journey. In this blog post, we'll discuss the best and worst roads to travel on during spring break, so you can ensure you have a safe and enjoyable trip!
When it comes to traveling during spring break, one of the most popular options is to take a road trip on the interstate. There are several advantages to taking an interstate during this time of year, but there can be some drawbacks as well.
One of the main benefits to driving on an interstate is that they are usually the fastest way to get from point A to point B. Most interstates offer multiple lanes, so you won't have to worry about getting stuck in a slow-moving traffic jam. Additionally, since many interstates are managed by the federal government, they are typically well maintained and have good signage. 
The downside of driving on an interstate is that the roads can be congested during peak travel times. In addition, depending on where you're going, there may be tolls or other fees that you have to pay in order to use them. Lastly, since interstates are often longer distances, you may need to take more frequent breaks for restroom stops or food.
Overall, driving on an interstate during spring break can be a great way to quickly get from one place to another, but it's important to plan ahead and be aware of any potential issues you may encounter along the way.
When it comes to spring break, city streets can be both a blessing and a curse. While cities offer endless entertainment, great restaurants, and countless attractions, they can also be full of traffic, distractions, and hazardous road conditions. 
If you're planning on driving in the city during your spring break, it's important to keep your eyes peeled for any potential hazards. Potholes, construction zones, and curbside puddles can all lead to dangerous driving conditions. Pay attention to speed limits and be sure to give yourself plenty of time to get to your destination. Avoiding busy streets during rush hour is always a good idea as well.
Lastly, make sure you are aware of any local parking restrictions or regulations. Many cities have restrictions on how long vehicles can be parked on certain streets and some areas require permits. Knowing these restrictions beforehand will save you from potential tickets or costly fines. 
Overall, while city streets can provide a great experience, it's important to remain vigilant behind the wheel and familiarize yourself with local laws and restrictions. With proper precautions and preparation, city streets can be a great way to explore during your spring break.
When it comes to rural roads during spring break, the conditions may vary greatly. Depending on the area, these roads could be anything from paved highways to dirt roads. The best thing to do is check with local authorities to find out the condition of rural roads in the area you plan to visit. 
If you're looking for a scenic drive, rural roads are great. However, they can be quite dangerous as they often lack guardrails and other safety features found on highways and major roads. Make sure to always drive slowly, watch out for wildlife, and be aware of any potholes or other obstacles on the road. You should also make sure to stay alert while driving on rural roads, as they usually don't have much traffic and you may come across another car or a slow-moving farm vehicle at any time. 
In addition to being aware of the physical conditions of the road, you should also know about any potential hazards in the area. For example, some rural roads may have recently flooded due to heavy rains and not be suitable for driving. Always check the local weather and road conditions before setting out on a trip. 
By keeping these tips in mind and planning accordingly, you can ensure that your spring break travels on rural roads will be safe and enjoyable.
Coastal roads can be some of the best routes to take during spring break. The gorgeous views, the salt in the air, and the mild temperatures often make for a pleasant and relaxing drive. However, coastal roads can also be full of unexpected obstacles. From floods and fog to sand dunes and sharp turns, coastal roads can pose some unique challenges for travelers.
When driving along coastal roads, it is important to plan ahead. Check the weather forecast, know the local speed limits, and be prepared for any changes in terrain. Be sure to bring plenty of snacks and drinks, as well as a reliable GPS device or navigation system. In addition, it is important to keep an eye out for animals, beachgoers, and cyclists.
Finally, always be aware of the tide and current conditions in the area. High tide and heavy surf can make certain areas impassable, so it is important to plan ahead and look for alternate routes if necessary. When driving on coastal roads during spring break, always remain vigilant and keep safety in mind! Make sure to pay attention to your surroundings at all times, especially when passing other vehicles. Additionally, stay alert and do not let yourself become distracted by picturesque ocean scenes or people playing at the beach. If you are unfamiliar with the area, consider hiring a guide to help navigate potential dangers. Also, be sure to check your car's tires, brakes, and other systems before heading out on your journey. 
Finally, carry an emergency kit with you that includes a first-aid kit, spare tire, flashlights, jumper cables, and other basic items that may come in handy in case of emergencies. Following these simple tips will help ensure you have a safe and enjoyable trip during your spring break travels!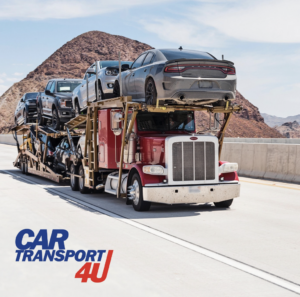 Route
| | |
| --- | --- |
| Monday | 09:00 - 17:00 |
| Tuesday | 09:00 - 17:00 |
| Wednesday | 09:00 - 17:00 |
| Thursday | 09:00 - 17:00 |
| Friday | 09:00 - 17:00 |
| Saturday | 09:00 - 17:00 |
| Sunday | 09:00 - 17:00 |
East Coast USA
(857) 406-8183
54 Farm Rd
Marlboro, MA
01752