A Look into the Car Transport Industry
The car transport industry has come a long way since its beginnings in the early 20th century when horse-drawn wagons were used to move automobiles from one city to another. Since that time, the industry has become sophisticated enough to encompass companies that ship brand new cars, as well as those that work solely with used cars and even broken down clunkers. Some car transport companies even ship boats and motorcycles! The following infographic takes an in depth look at the history of the auto transport industry and how it works today.
Before cars were invented, people relied on animals for transportation. As time went on and technology advanced, more people began to have access to automobiles. When cars became more prevalent, so did their need for auto transport services. Early versions of car transports could be found in France during World War I where they would transport wounded soldiers from one station to another. Fast forward a few decades later and you'll find that there are now many different types of car transports available in America, including:
– Local Auto Transports: These are typically used for smaller jobs that can be completed within a day or two like delivering a rental car across town or picking up someone's personal vehicle at an airport when they're flying out of town. They do not go long distances, but will travel locally. It is also common for these kinds of local auto transports to charge by the mile instead of by hour.
– Long Distance Auto Transport: This is a larger job that is done over several days or weeks and often goes out of state or even internationally. It will take longer than a local car transport because it must be planned ahead with clear schedules determined beforehand such as pick up date and drop off date, total number of hours traveled, total number of miles traveled, etc.
Many factors play into this type of service, but it's important to keep in mind that all too often, if the driver has to turn around and make a second trip back due to forgetting something at the original drop off point, those miles are counted twice towards billing. Some companies will offer flat rate pricing or other options to help ensure that the customer knows what they're paying upfront.
– Oversized Vehicle Auto Transport: In some cases, there may not be enough room for an oversized vehicle (like a truck) to get through certain narrow spaces and roads. For example, imagine driving a semi down an alleyway–that wouldn't work! In these cases, the oversized vehicle needs to be moved via specialized oversized auto transport services.
These vehicles cannot just be picked up and dropped off anywhere. There are usually designated areas for them to wait until their next delivery or pickup which is called a layover area. The drivers themselves
then use their own discretion about how much time they want to spend waiting before moving onto the next stop.
The drivers themselves then use their own discretion about how much time they want to spend waiting before moving onto the next stop. Drivers normally don't wait more than 15 minutes unless the situation warrants. Once the drop off has been completed, the driver picks up their next shipment and begins again. This process continues until every drop-off location has been covered.
It is important to know how car transport works before you need it. There are two main services that can help: pick up and drop off. Pick up is when you call a car transporter to come get your vehicle at your home or business. Drop off is when you call them to deliver it to its destination.
Pick-up service usually costs less than drop-off because the driver needs less time and fuel to complete it. However, if you're shipping a large car, then pick-up will cost more because of its weight and volume.
Drop-off service is great if you don't want anyone coming on your property or if there are too many stairs for them to climb.
The Different Types of Auto Transporters
Car Transporters are used to deliver vehicles from one location to another. They can be either a private or commercial vehicle and are used for both long-distance and short-distance transport.
There are three main types of auto transporters: door-to-door, enclosed car transport and open car transport.
Door-to-door transporters pick up and drop off cars at their destination address, but charge a much higher price than enclosed car transporters because they offer full service in transporting vehicles.
Enclosed car transportation only picks up your vehicle, drives it to their destination address and then drops it off again without any worry about things like fuel consumption or road tolls.
The Pros and Cons of Auto Transport
If you are looking to transport your car, it is important to know the pros and cons of auto transport. One pro is that you can drop off your vehicle at any time without having to make a reservation. This can be a good thing if you need to drop off your car for service or have an unexpected emergency that may cause you to miss work. However, one con is that there may be a fee associated with dropping off your vehicle and sometimes this fee can be expensive if done late in the evening or on weekends.
Another pro is that there are usually many cars available for rent when it comes time for pick up. And lastly, another con is that some people will be faced with high rates because they often need long-distance transports or use unusual pick up times. For example, if you need a vehicle picked up after 9 p.m., then there will be a higher rate applied.
Auto transport services typically offer lower rates during daytime hours. Some companies also allow customers to choose which day their vehicles are picked up and dropped off. As for drop-offs, some companies allow customers to drop their vehicles off at any time without prior notice, while other companies require reservations or offer drop-off windows only during certain hours.
Prices vary by region and distance, so you'll want to compare costs before committing to a company. For those who want to drop their vehicle off later than normal (such as after 9 p.m.), the customer should expect a much higher price from most companies. When shipping your car through an auto transport company, it's important to find out about how pick-ups and drop-offs work beforehand so you don't end up paying more than necessary for something as simple as getting rid of your car!
If you're wondering how to choose the right auto transporter, it might be helpful to start by looking at what type of transportation needs your vehicle has. There are two main types: open and enclosed car transport. Open transport is typically used for smaller vehicles like motorcycles, bicycles and ATVs while enclosed transport is used for cars, trucks and SUVs. The two most important factors in choosing an auto transporter are pick up and drop off location as well as pricing. You'll need to find a company that can accommodate both of these requests.
Pick up and drop off locations will be determined on where you live and where the vehicle needs to go. You should also take into consideration the condition of the vehicle- whether it's running or not- when determining which company would work best for you. Pricing should also play a role in your decision because every company charges differently depending on weight, fuel prices, mileage etc.
Some companies charge by the mile, others charge per pound, and still others have flat rates. Some companies have a more expansive fleet with more drivers than other companies so they may have lower fuel prices and higher availability.
Other variables that may affect cost include insurance coverage, weather and time of day when vehicle is picked up/dropped off. Choosing the right provider may depend on what your personal budget looks like but don't forget about other variables to help make sure you get the best price possible for your situation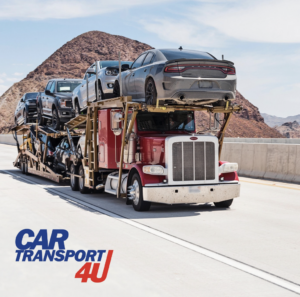 Route
| | |
| --- | --- |
| Monday | 09:00 - 17:00 |
| Tuesday | 09:00 - 17:00 |
| Wednesday | 09:00 - 17:00 |
| Thursday | 09:00 - 17:00 |
| Friday | 09:00 - 17:00 |
| Saturday | 09:00 - 17:00 |
| Sunday | 09:00 - 17:00 |
East Coast USA
(857) 406-8183
54 Farm Rd
Marlboro, MA
01752