How to Ship a Car to Another State
Moving out of state can be stressful and figuring out a way to transport your car to a new state can be even more complicated if you don't have a plan. Lucky for you, after reading our expert tips, you will have a plan and be educated on all your car shipping options. Whether you choose to drive the car yourself, enlist the help of a family member or hire a professional auto transport company, we've got you covered. Here's everything you need to know to successfully ship a car across state lines.
The most stress-free route to ship a car to another state is to find a reputable car shipping company and let them handle all the heavy lifting. Get at least three car shipping quotes to compare shipping prices and offerings from different service providers to ensure you find the best car shipping companies for your needs and budget.
There are a lot of great auto shippers in the auto transport industry. Always be sure that the company you choose to work with can check off the following
1. Must be licensed and insured for interstate moves. To verify licensure, visit the Federal Motor Carrier Safety Administration's website and look up a company's U.S. DOT number. (Note that any company listed on our directory has already been screened for license and insurance.)
They have a good rating with the Better Business Bureau (BBB).
Good online reviews.Transport Your Car With a Moving Company
Are you using a full-service moving company for your interstate move? They may be able to move your car(s) too. When you're getting a quote for your interstate move, ask if they offer vehicle transportation services. Even if they don't offer the service themselves, they may be able to connect you with an auto transport service.
While certainly the most time-consuming, this option allows you to have total control over your car's move. If you're moving a short distance, then this is certainly the easiest and cheapest option. If you're moving out of state and/or across the country, this isn't going to be easy – but it can be done. Those up for a road trip should consider this inexpensive alternative to hiring an auto transporter.
You might also consider asking friends or family members to drive the car. This will end up being more affordable than hiring a professional driver, but you want to make sure this person will be covered by your insurance and that they are a reliable driver. Overall, we don't recommend this option, but it is an option if you're in a pinch.
What kind of paperwork is needed by the car shipping company?
Typically, two documents. The bill of lading and the insurance terms and conditions. You might also get asked for things like your ID and title and registration, but it's not legally required to ship a car.
How does auto transport insurance coverage work?
The carrier must have auto transport insurance that will cover your car (but not your belongings inside it) during loading, transport and unloading. You can also purchase additional insurance if there's a need for it. You don't need your personal car insurance to ship your car, but you need it to drive it away and in case you need to file a claim.
To ensure your transport goes off without a hitch, prep your car before it hits the road. A professional auto transport company you work with will generally go over the specifics that you need to do before pick-up, but be prepared to do these tasks either way:
. Check your fuel gauge and ensure that it is no more than one-quarter full.
. Empty all items from your car. The company you hire may require your car to be empty or may just have a set weight limit.
. Remove all valuables, including those documents in the glove compartment and standalone GPS devices.
. Check your car's tires to ensure that they are inflated and in good condition.
. Check your car's battery to ensure that it is fully charged.
To be safe, it's also a good idea to check your car closely for any existing damage and to photograph it from all angles. That way, if it incurs any damage on the road, you will have proof that it was not pre-existing and can go through the appropriate insurance channels to be reimbursed.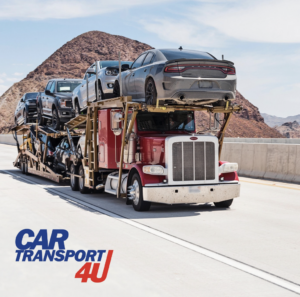 Route
| | |
| --- | --- |
| Monday | 09:00 - 17:00 |
| Tuesday | 09:00 - 17:00 |
| Wednesday | 09:00 - 17:00 |
| Thursday | 09:00 - 17:00 |
| Friday | 09:00 - 17:00 |
| Saturday | 09:00 - 17:00 |
| Sunday | 09:00 - 17:00 |
East Coast USA
(857) 406-8183
54 Farm Rd
Marlboro, MA
01752