As the name suggests, Cartransport4u has expertise in auto transport service across de the east coast.
Since 2015 of experience the company has been more than 5,000 vehicles delivered and tons of satisfied customers. The team of advisers work hard to ensure you are getting the best vehicle transportation service. They will monitor your shipment thoroughly all along the way.
There are several considerations to make when choosing the best car shipping company for moving your car to or from Florida, but on the surface, most companies may seem the same. The top-rated national brands all can move your car from just about any U.S. state to just about any other U.S. state and all offer both enclosed and open shipping options. A few key factors to focus on include your budget, avoiding any hidden costs, the company's customer service ratings and, if you have any special shipping needs, whether the company covers those.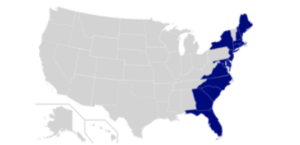 Insurance Coverage
Insurance coverage is included in your shipment contract. An inspection is carried out on the pick-up of your vehicle to guarantee that we will deliver it in the same condition you handed it to us.
Fast & Reliable
Your vehicle will be transported by experts, and we will handle every step of the process, so you can rest assured that no unexpected surprises will come up along the way.
Track Record of Safety & Service
We are always ready to answer all your questions. We will haul your asset with all the excellence and expertise you can expect.
Why Us
Car shipping companies must be in the business of providing excellent customer service as ratings and reviews are the only way to catch potential clients. Read up on others' experiences by checking out ratings and reviews to see how other customers have fared with any companies you are considering.
Any major company should have plenty of reviews on Google, Consumer Affairs and Trustpilot. Keep in mind one-star and five-star reviews are often hyperbolic and may not be as trustworthy. Instead, check out two, three and four-star reviews for more realistic experiences and thoughts.
Car Transport4u is a company that provides high quality logistic car transportation, with client satisfaction as its #1 goal. From getting your quote, to handing your vehicle to us, and receiving it at delivery, you can rest assured that the best possible service is being provided.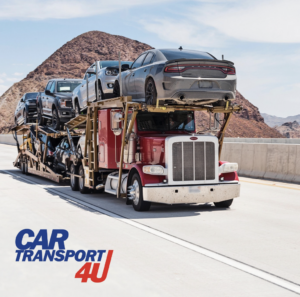 Route
| | |
| --- | --- |
| Monday | 09:00 - 17:00 |
| Tuesday | 09:00 - 17:00 |
| Wednesday | 09:00 - 17:00 |
| Thursday | 09:00 - 17:00 |
| Friday | 09:00 - 17:00 |
| Saturday | 09:00 - 17:00 |
| Sunday | 09:00 - 17:00 |
East Coast USA
(857) 406-8183
54 Farm Rd
Marlboro, MA
01752