Snowbird season is typically January to March but, can begin as early as November and end as late as April. With its sunny climate and low cost of living, it's no wonder that Florida is one of the most popular winter destinations for snowbirds. The perfect time to avoid the cold and snowy weather typical of northern states. Florida is one of the most popular locations for snowbirds. The Sunshine State has long been a retirement destination, reflected by the hundreds of active adult communities throughout the state. Florida snowbirds migrate for the comfortable coastal climate, world-class beaches, and affordable home options.
How Does Snowbird Manage Their Lives During This Season?
Most of the snowbirds are retired and have already plans to do during this period. The majority snowbirds' communities in Florida are in West Palm Beach and Miami. Florida's east coast has the highest concentration of long-stay properties, and for good reason. … Fort Myers, Tampa, Central Florida and Orlando There are 37 golf courses in the vicinity of Orlando.
As they want to get away of the winter for a long period, they usually ship their cars to the same destination to avoid paying rental cars expenses. The checklist includes changing addresses with USPS, registering the vehicle in the secondary state, packing important tax and insurance documents, and ordering long-term prescriptions on top on dozens of other things.
You can bet there are hundreds of snowdogs and snowcats out there because even they like a vacation every once in a while. Although bringing a dog or cat along for the haul may limit rental options, many snowbirds choose to do so anyway.
What Do Snowbirds Do With Their Houses?
Some snowbirds rent out their vacation homes when they return north. Between the months of April and October, snowbirds live in their summer residence, and some put their winter home on the market for rent. This is prime time for warm weather renters to jump on some great properties.
After a certain age, a slip on the ice becomes extremely dangerous; shoveling snow and ice is too straining; and the cold weather limits healthy habits like walking and bike riding. Avoiding the winter altogether is a great way to keep up those healthy habits and avoid injuries. There's way more to it than just keeping up a tan.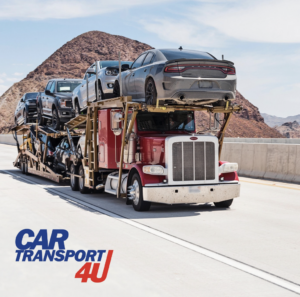 Route
| | |
| --- | --- |
| Monday | 09:00 - 17:00 |
| Tuesday | 09:00 - 17:00 |
| Wednesday | 09:00 - 17:00 |
| Thursday | 09:00 - 17:00 |
| Friday | 09:00 - 17:00 |
| Saturday | 09:00 - 17:00 |
| Sunday | 09:00 - 17:00 |
East Coast USA
(857) 406-8183
54 Farm Rd
Marlboro, MA
01752