Be Flexible When Scheduling Your car's Transport
Auto transport companies are not like the airlines where they run the same routes every day and are planned months in advance. Trucking companies' schedules and routes vary depending on the freight demands along with variables such as weather, traffic, road conditions, etc. Due to their fluid schedules, trucking companies typically charge more to commit to picking up or dropping off on specific dates because they may have to hold the truck up or skip cars to meet your schedule. Typically, they request customers to be flexible with their schedules and not commit to any specific dates. For example, you may call and say a vehicle is ready today and they'll tell you they'll pick it up within the next two to three weeks and they'll touch base once they have a driver assigned. Booking your car's transport with this flexible timing will help you secure their lowest price!
Offer to Meet the Car Transporter
Car haulers are typically shipping numerous cars at any time, usually 9 vehicles in a trailer hauler. These cars are being picked up at different locations and delivered to different locations. Every mile, a truck driver drives is very expensive due to the cost of the equipment and fuel. By offering to meet the driver, especially if you live away from major highways, will save the truck driver and their company money, which they can then pass along to you for a discount!
Make Sure Your Car Is in Running Condition
Shipping a non-running vehicle creates extra work for auto transporters and their truck drivers. Due to the added work, car shipping companies typically add a fee of a few hundred dollars to ship a vehicle that does not run. If you can ensure your vehicle is in running condition, this will save you from paying the non-run fee lowering the cost of your auto transport by potentially hundreds of dollars!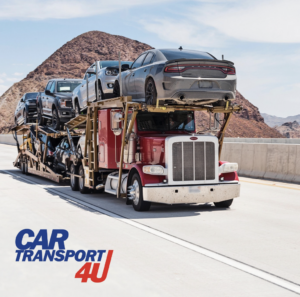 Route
| | |
| --- | --- |
| Monday | 09:00 - 17:00 |
| Tuesday | 09:00 - 17:00 |
| Wednesday | 09:00 - 17:00 |
| Thursday | 09:00 - 17:00 |
| Friday | 09:00 - 17:00 |
| Saturday | 09:00 - 17:00 |
| Sunday | 09:00 - 17:00 |
East Coast USA
(857) 406-8183
54 Farm Rd
Marlboro, MA
01752